Tafadzwa's recent credits include: Lucy in You're A Good Man Charlie Brown and Ensemble in Sound of Music at Marriott Theatre. Human 4 u/s in 1919 at Steppenwolf Theatre, Sarah's Friend in Ragtime and Sister in Pirates of Penzance at Utah Shakespeare Festival. Other credits include: Philia in A Funny Thing…Forum, Lillie Anne in Barbecue and #11 in The Wolves. She graduated with a BFA in Acting from the University of Illinois Urbana-Champaign. She is proudly represented by Big Mouth Talent. So much love to her friends and family, especially her endlessly supportive father. @tafadzwadiener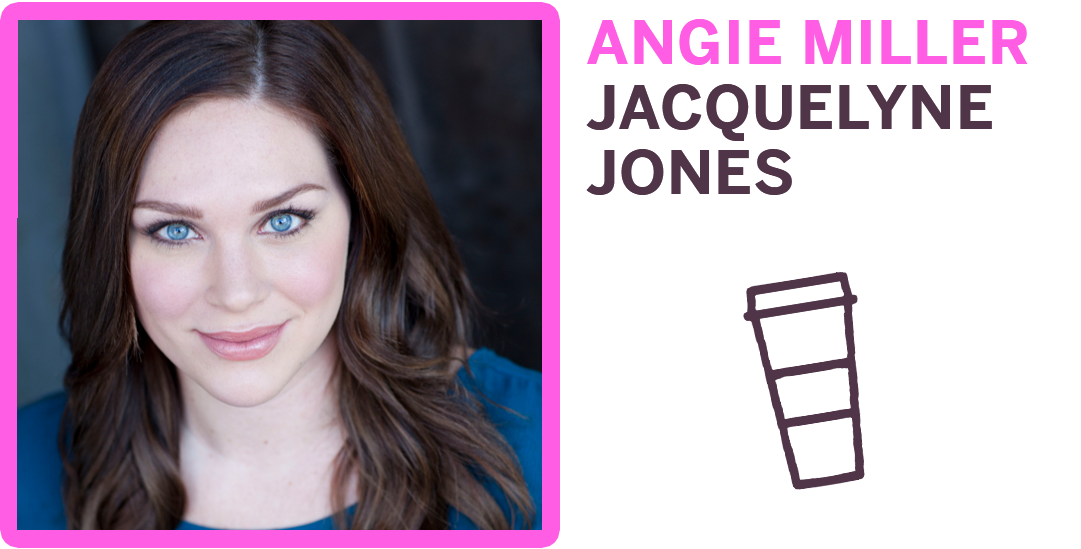 Jacquelyne is an award winning Chicago based artist who's worked at American Blues Theater (The Spitfire Grill, Jeff Award Nominee Best Performer in a Musical), Marriott Theatre, Drury Lane Theatre, Paramount Theatre, Chicago Shakespeare Theater, Theo Ubique (Sweeney Todd, Jeff Award Winner, Best Performer in a Musical), and Firebrand Theatre, among others. Regional credits: Sweeney Todd co-starring Jeff McCarthy (Utah Rep), TheaterSquared, and the West Coast Tour of One Nation (American Heritage Orchestra). "Special thanks to the little girl who just made me a mommy, June, and to her dad who keeps us showered in love and support."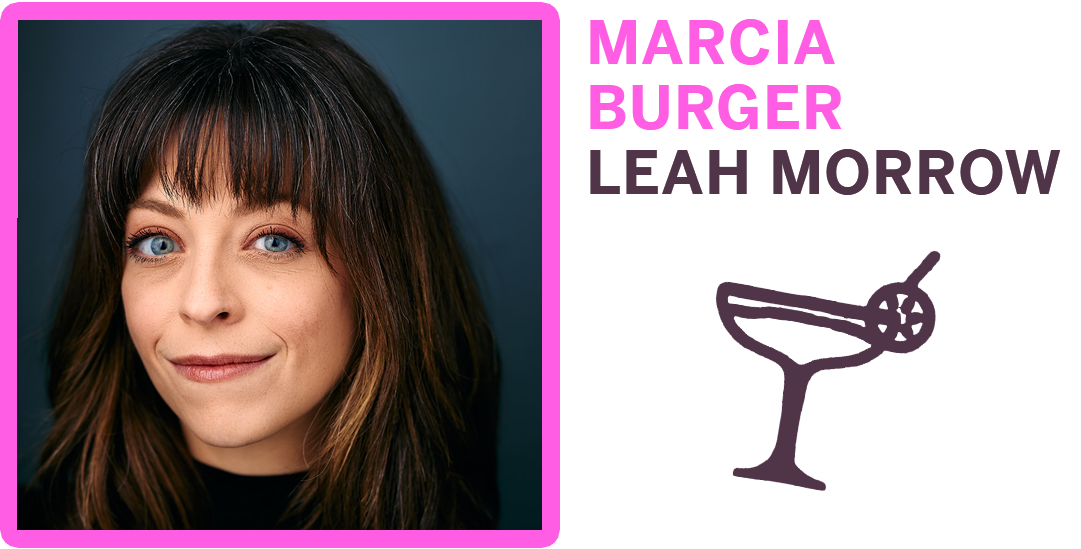 Leah is freaking delighted to continue the Chicago MFH journey after playing in readings and workshops in 2019 and 2021. Professional credits include productions at Drury Lane Theater, Paramount Theatre, Chicago Shakespeare Theater, Marriott Theatre, The Fireside Theater, and Porchlight Music Theatre. At Mercury Theater Chicago: Sister Act, Avenue Q (2014, 2018), Mary Poppins, The Producers, The Addams Family, Barnum, A Grand Night For Singing, and five seasons aboard The Christmas Schooner. TV: Next (Fox), Somebody Somewhere (HBO). Commercials: Jergens, Club Crackers, State Farm, CDW, Kraft Mac and Cheese, Oscar Mayer, and others. Repped by DDO, AEA/SAG-AFTRA - Union Proud! Leah also teaches/choreographs young performers (Imaginarium Theatre, RBHS). Most impressively, along with her husband and fellow actor, Doug Pawlik, she's managed to keep her two young children curious and hopeful in this world. Follow on ig: @leahkmo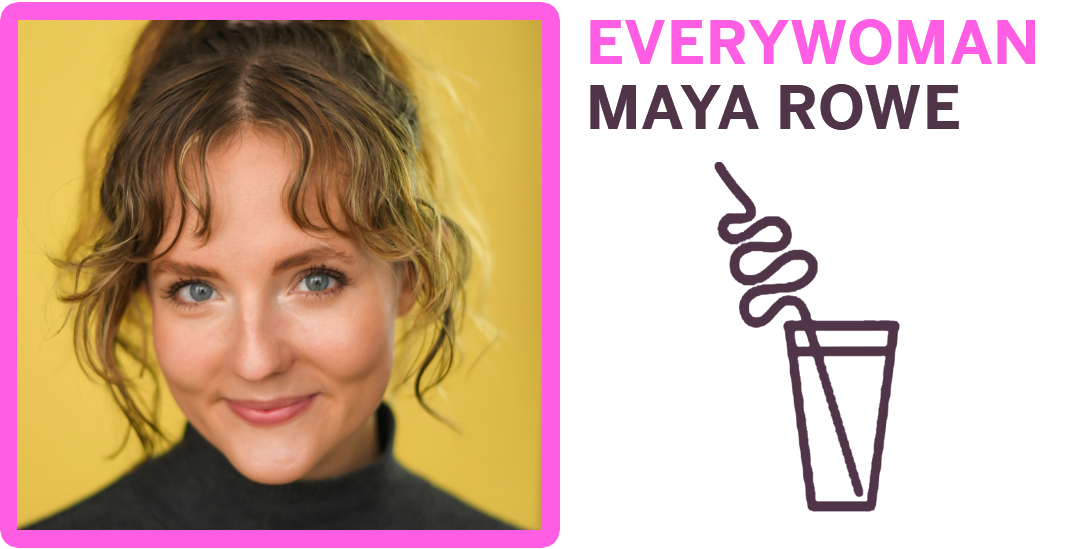 Maya most recently played Gingy in Shrek at Drury Lane and is pumped to go from Cookie to Kooky in MotherFreakingHood. Before Gingy, she was a Nun (Covering Frau Schmidt & Maria) in Sound of Music at Paramount Theatre (her nunnery lives on via their viral tiktok @nunthewiser316). Favorite regional credits include: Clara in The Light in the Piazza (AGPA Festival), Audrey in Little Shop of Horrors, & Sibella in A Gentleman's Guide to Love & Murder (Rocky Mountain Rep). You can also catch her in the feature Tankhouse on AppleTV+! Thank you to Gabe & Cadbury Chocolate... always.

Julie, a Kansas City native and mother of five, entered motherhood with a degree in Human Biology she used to make her own humans. To cope, she started a mom blog that was soon picked up by the Lawrence Journal-World as a weekly humor column. Within three years, though, she no longer felt 500 words each week sufficiently expressed the stories that made up her days a mom and partnered with former college roomie to write an entire musical about the experience. Julie lives in Lawrence, KS where she is a freelance writer and pianist. (Learn more about Julie in her interview with Theater in the Now)
Sara, a mother of two, grew up in Ponca City, Oklahoma (an actual place on the map). After graduating from the University of Kansas, Sara earned her Doctor of Physical Therapy from Northwestern University. While in Chicago, she studied improvisation at both the Annoyance Theater and The Second City. There, she seasoned her funny bone and honed her music writing skills as the former front woman of the funk-blues band, Chubby Nothin' and the Bone. Sara lives in Wilmette, IL and practices physical therapy by day and sings to her children by night like Mary Freaking Poppins. (Learn more about Sara in her interview with Theater in the Now)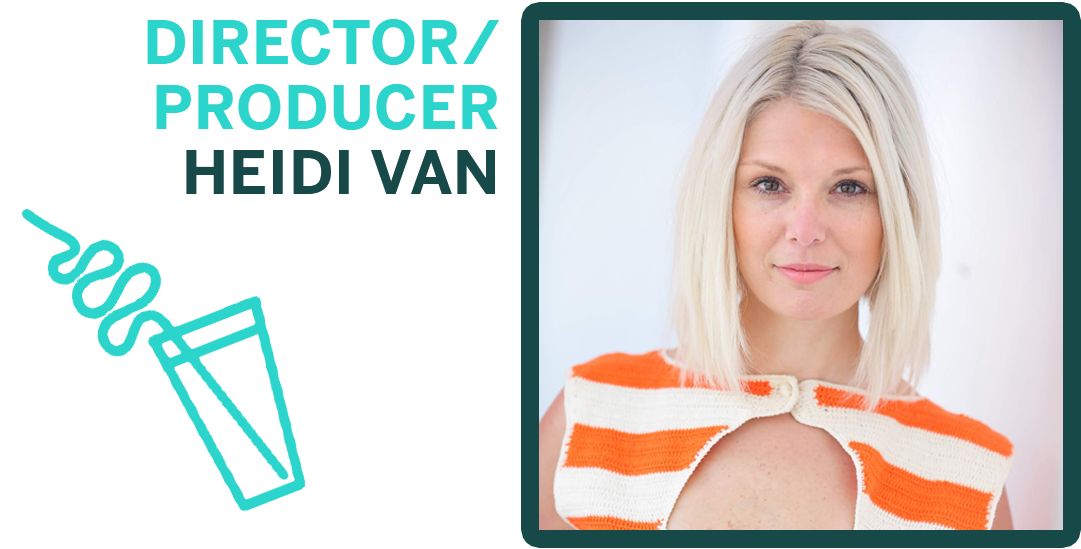 Heidi is an actor, creator, and producer of contemporary experimental live theatre. She is the founder of Fishtank Theatre, Inc, a stalwart in the Kansas City arts community, which has been nurturing local artists and entrepreneurship in the arts since 2009. In 2019, Heidi opened The Black Box, an ever-evolving stage in Kansas City's West Bottoms. She leads with experience, wit and creativity both within the theater and in her favorite role: as a mother of three. (Learn more about Heidi in her interview with VoyageKC)

Annie Beaubien (Rachel/Everywoman u/s) is a 2021 graduate from Northwestern University (Theatre and Biological Sciences). Her most recent credits include Carrie Pitezel in The White City (A Theater in the Dark), Charity Woman/Constance/Mrs. Crow in A Christmas Carol (Metropolis PAC), Josephine Strong in Urinetown (Jeff Nominated Best Ensemble Short Run, Surging Films & Theatrics), and The Wicked Witch in The Wizard of Oz (AlphaBet Soup Productions). This summer you can also find Annie performing in Peter Pan with AlphaBet Soup Productions and as Paula Abagnale in Catch Me If You Can with Surging Films & Theatrics! IG: @anniebeaubs

Laura Sportiello (Angie & Marcia u/s; Dance Captain) has been working professionally on stages throughout Chicagoland for nearly a decade, including at Porchlight Music Theatre, Theo Ubique Cabaret Theatre, Music Theater Works, Kokandy Productions, Underscore Theatre Company, Metropolis, Citadel Theatre, BrightSide Theatre, Big Noise Theater and Actors Theatre of Indiana. She is a proud graduate of the Department of Theatre and Dance at Ball State University. Big love and gratitude to my wonderful support system! And to Dew, for your unending encouragement and care. Rep: Grossman & Jack Talent.

Zachary Crewse* (Stage Manager) is a freelance stage manager. They are the Associate Producer and Resident Stage Manager for Collaboraction Theatre. Other credits include Writers Theatre, Gender Fucked Productions, Lookingglass Theatre, Joffrey Ballet, Chicago Shakespeare Theatre, A Red Orchid Theatre, and Chicago Opera Theatre. BFA, Depaul University. Thanks to my Mommy.

Leiny Vega (Assistant Stage Manager) is a born and raised Chicagoan making her debut out of the Theatre School at DePaul University with her BFA in Stage Management. Her past college credits include Brooklyn Bridge (ASM) Peerless (SM), Fefu and Her Friends (ASM), Henry IV (SM), and Vinegar Tom (SM). She has since been a floor manager for Collaboraction and continues to be a freelance wedding coordinator. She is excited to begin her post-grad stage management career in her hometown.

Ben Auxier (Projections Design) is a multimedia producer, actor, and writer from Kansas City who has called Chicago home for the last six years. His work with MotherFreakingHood began with designs for 2022's KC production and he's exctied to see it arrive in the windy city. His other multimedia work for live shows include companies such The Living Room Theatre, Corn Productions, Stuffed Buffalo Productions, and The Second City.

Johnnie Schleyer (Technical Director) has been working in the Chicago Theatre community since he moved to the big city in 2016 from a little town called Boerne, TX. He joined the team at Mercury Theater Chicago in June of 2022, although his first production with the company was HAIR in 2017. He has primarily worked as a freelance Technical Director with Porchlight Music Theatre, Windy City Playhouse, TimeLine Theatre, and other midsize companies. He graduated from Abilene Christian University in Abilene TX with a BFA in Theatre (Focus in both Acting and Directing) and has performed in numerous Shakespeare, Musicals, and Shakespeare Musicals. Johnnie is also thankful for the company to give him a shot at his first professional scenic design of LADY DAY.

Linda Madonia (Music Director) has been involved with MotherFreakingHood since 2017 and is thrilled to be the MD for its latest evolution. Upcoming, Linda will be the MD on Rock of Ages on the mainstage at the Mercury Theater this summer. Linda is the vocal coach for the Music Theatre Vocal Master's Degree program at Carthage College and owns American Eagle Productions, which has been at the forefront of Theatre Education in the Chicago area for the past 30 years. This one goes out to Andie, who makes being a mom the easiest job in the world!

Keely Vasquez* (Casting Director) is primarily an actor, but has loved working with Mercury Theater Chicago as their casting associate for the last two seasons. Recent credits include: Dear Evan Hansen (1st National tour), Spamalot (Mercury Theater Chicago) and Next to Normal (Writers Theatre). Other Chicago theatrical credits include shows at Porchlight Music Theatre, Drury Lane Oakbrook Theatre, Goodman Theatre, Paramount Theatre, Marriott Lincolnshire Theatre, and The Broadway Playhouse. For nearly a decade, she toured the world singing with Barry Manilow.

Seth Scott (Sound design/Engineer) is a composer, musician, tabletop gaming enthusiast, and live sound engineer. Originally hailing from Kansas City, MO, he relocated to New Orleans to receive his Bachelor's in Music Composition from Loyola University. After a decade spent writing film scores, founding/directing a community orchestra, and surviving ten consecutive Mardis Gras, Seth will be attending the Seattle Film Institute in Fall of 2023, pursuing his Master's in Film Scoring. His life goal is to write music that people will hold their breath to, or at least fall asleep to.

Camila Minnette (drums) was born and raised in Córdoba, Argentina and currently resides in Chicago, IL. In 2021, she was one of two recipients of the prestigious Jazz Links Fellowship Program granted by the Jazz Institute of Chicago. In 2022, she was chosen as one of the eight finalists for the Luminarts Jazz Fellowship Competition. Camila plays regularly at Andy's Jazz Club, Winter's Jazz Club, The Jazz Showcase, as well as other venues as a side woman and as a bandleader. As of last year, Camila joined the music theatre scene; she was the drummer for the production Passing Strange at Porchlight Music Theater and was the main sub for Spring Awakening and Cabaret.

They say it takes a village…

MFH Productions, LLC is grateful for everyone who has been a part of this production over the years and extends special thanks to Walter Stearns, Eugene Dizon, the entire Mercury Theater Chicago team, Sharon Fallon, Brenda Didier, Dana Anderson, and Michael and Lainie Thies for your kindness and support in bringing MotherFreakingHood! to Chicago.

And with the fullest hearts MFH Productions, LLC extends eternal thanks to Mary, Carol, and Babs for showing us how it's done.