2022 The Black Box, KCMO
MotherFreakingHood! hits the stage again after a Covid Intermission!
MotherFreakingHood! The Musical returned to Kansas City in 2022 for a final developmental production, running at The Black Box for nine performances September 7 - 16, selling out the final eight nights. Produced by Fishtank Theatre, Inc, a stalwart in Kansas City's performing arts community, and directed by Heidi Van with all-original live music under the musical direction of Julie Danielson, MotherFreakingHood! featured local stars Teri Adams, Andrea Boswell-Burns, Celia Thompson, and Meredith Wolfe with an all-female band.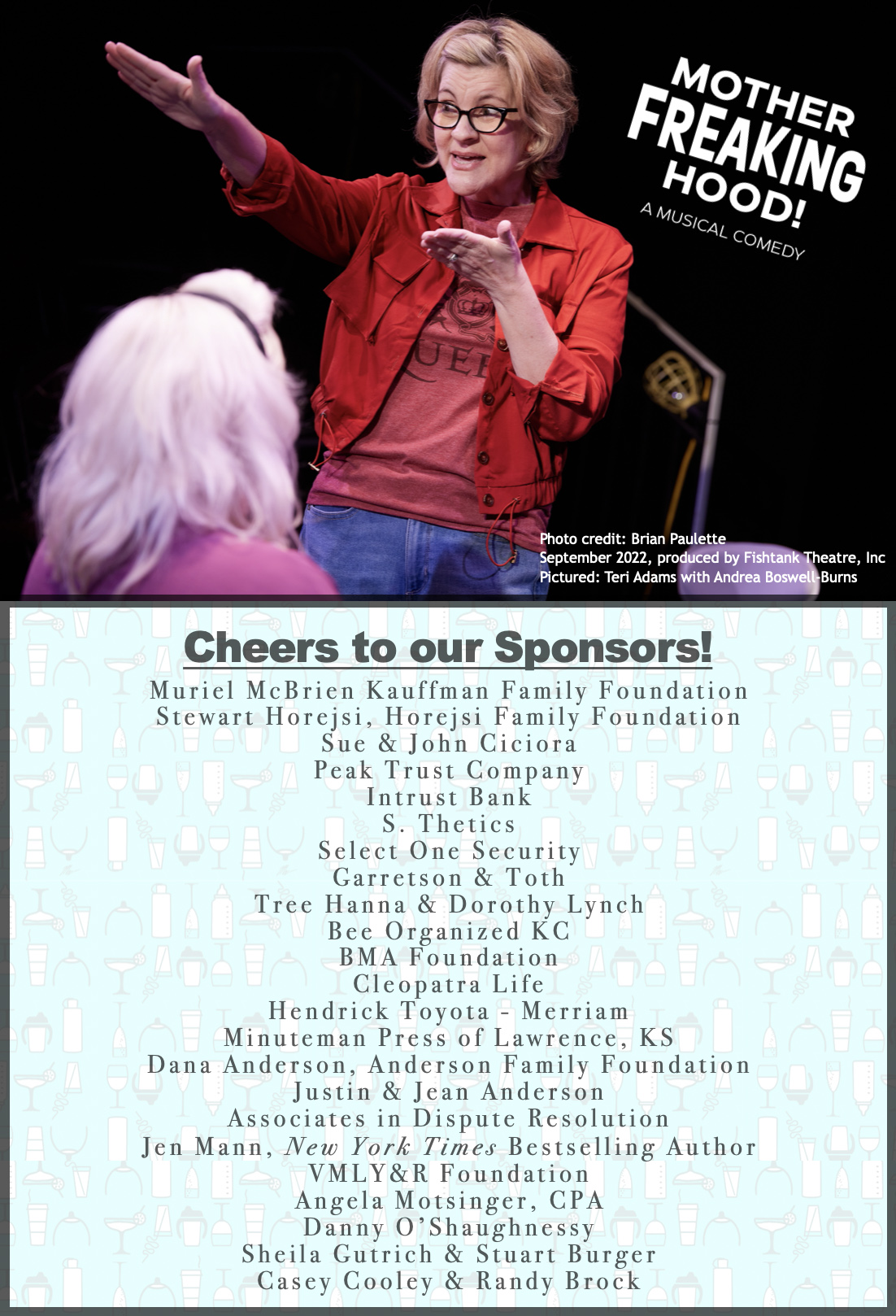 2017 New York Musical Festival
MotherFreakingHood! was selected as an Invited Production in the 2017 New York Musical Festival, the largest annual musical theater festival in America at the time
MotherFreakingHood! ran August 1-6, 2017 as a part of the New York Musical Festival, receiving a Best Lyrics nomination for the all-original soundtrack and an Outstanding Individual Performance award for Harriett D. Foy (Marcia Burger). Julie and Sara extend deepest gratitude to Dan Markley, Rachel Sussman and Liz Ulmer and the team at NYMF for the opportunity to showcase this labor of love and those whose contributions made this a smashing success.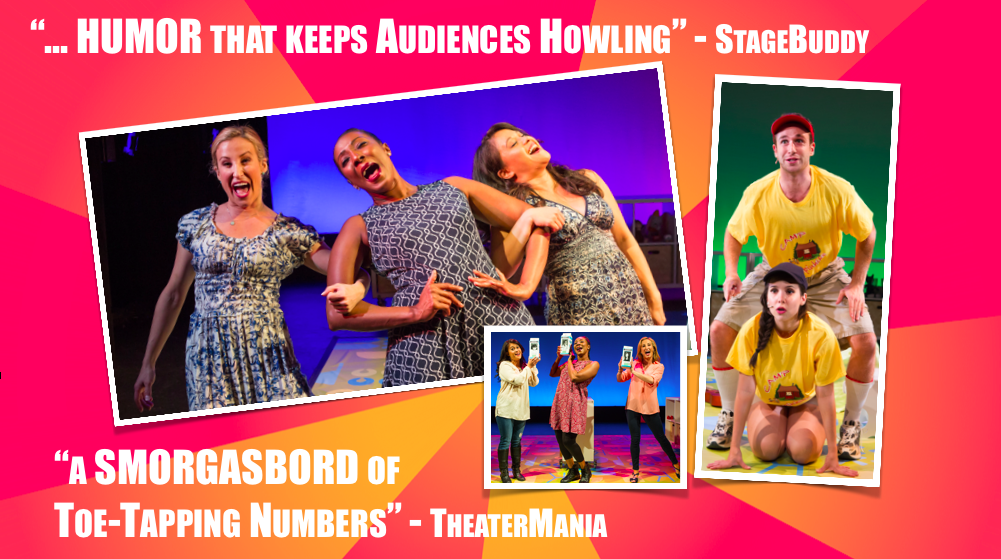 Photo Credit: Jeremy Daniel Photography | Featuring scenes from the 2017 New York Musical Festival. | Directed by Terry Berliner | Music Direction by Daniel Doss
| Top (from left): Erin Leigh Peck, Harriett D. Foy, Veronica Reyes-How | Right (from top): Jimmy Brewer, Annie Dow


Cheers and many thanks to our Presenting Sponsors!