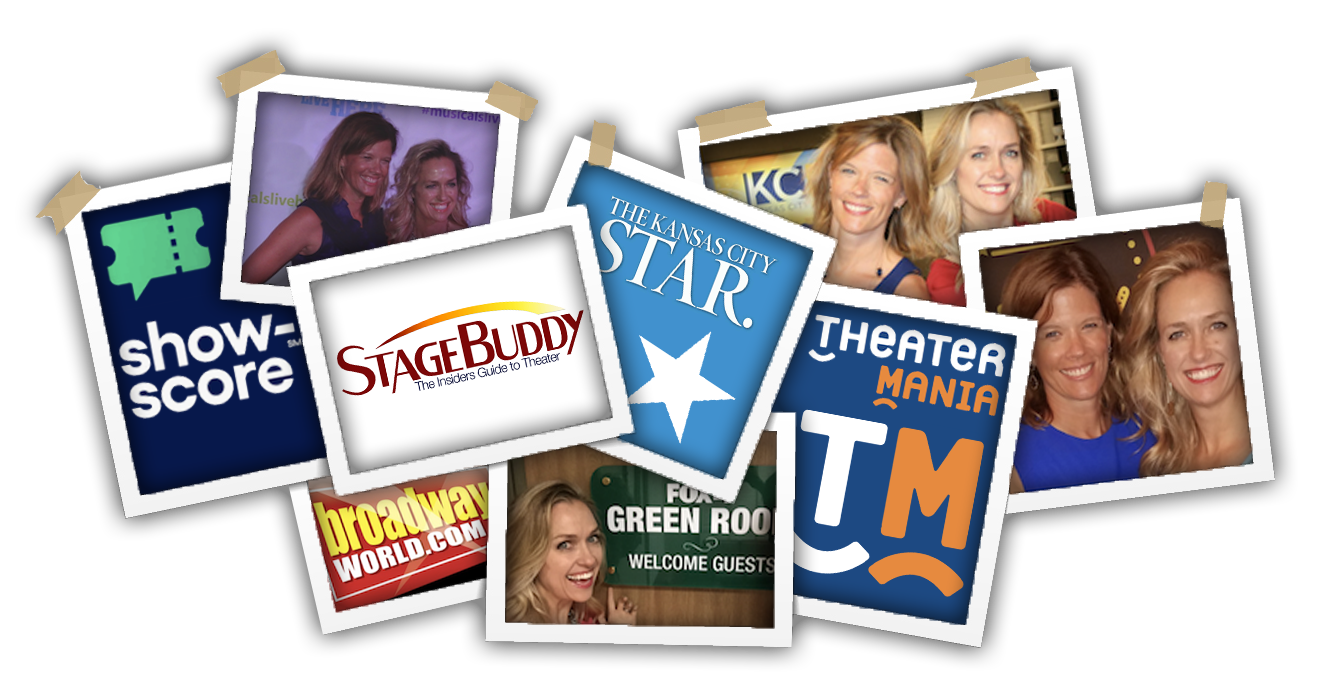 Broadway World - Chicago
March 9, 2023
"MotherFreakingHood!" is coming to Chicago! Produced by MFH Productions, LLC, the show will run May 4 - June 11 at the Venus Cabaret Theater at Mercury Theater Chicago in Wrigleyville. Director Heidi Van and musical director Linda Madonia will lead an all-female cast of Leah Morrow, Jacquelyne Jones, Tafadzwa Diener, and Maya Rowe.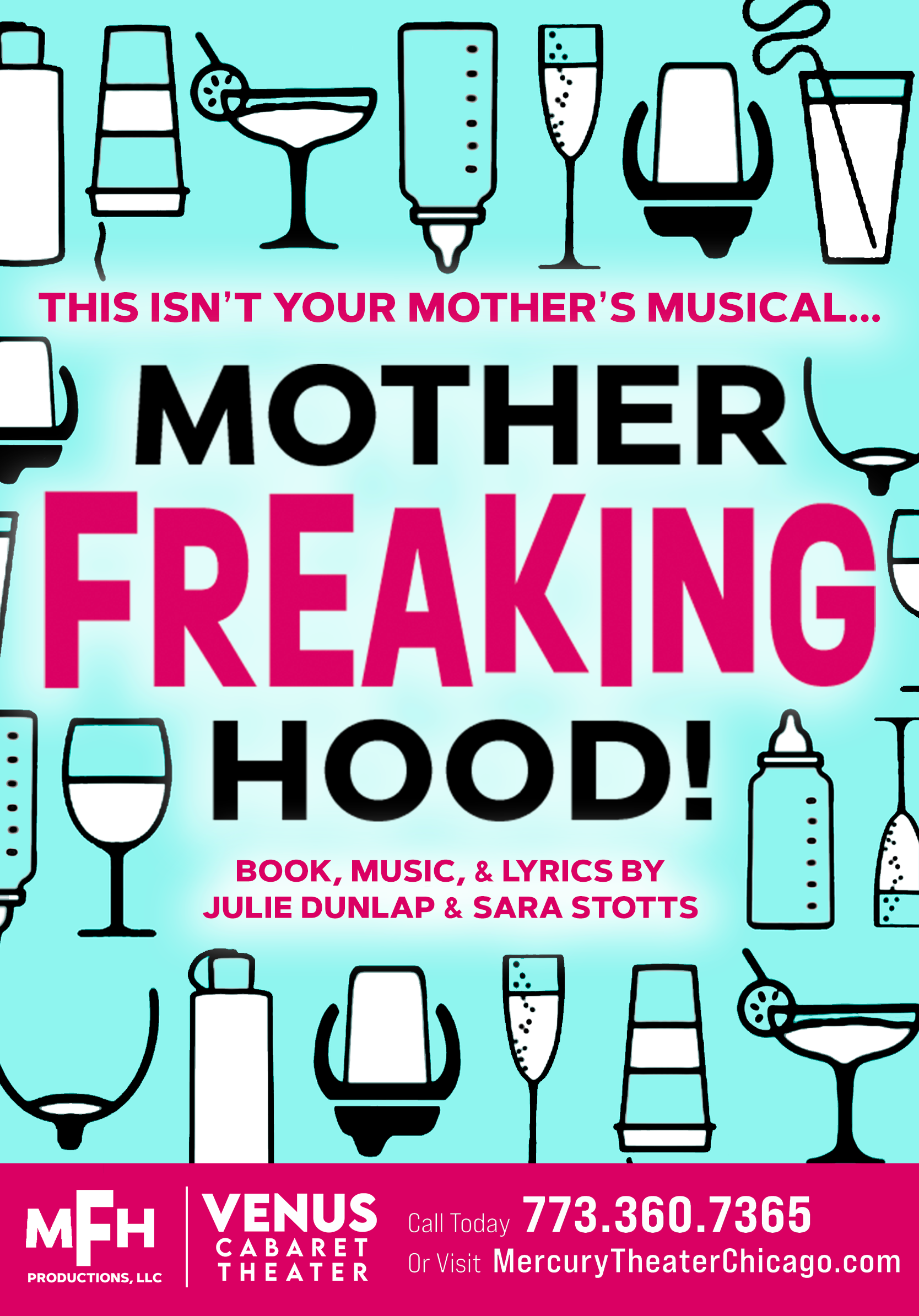 Joyful Purpose Podcast
March 7, 2023
Joyful Purpose Podcast host Kathy McCabe sits down with MotherFreakingHood! co-writer Sara Stotts for a deep dive into developing creativity, accepting constructive feedback, and finding purpose through joy while co-writing a musical about motherhood. Find the Joyful Purpose Podcast on your favorite streaming service!
Broadway World
January 26, 2023
Broadway World named "MotherFreakingHood!" 2022's Best New Play or Musical (Professional) for the Kansas City region, with additional nominations going to Heidi Van for Best Director, Teri Adams for Best Actor and MotherFreakingHood! for Best Play. Congratulations to Fishtank Theatre, Inc on this award-winning production!



KMBZ's Dana Wright
December 8, 2022
Check out Dana Wright's VERY NSFW review of the show in Kansas City.



IN Kansas City Magazine
August 29, 2022
IN Kansas City chatted with director/producer Heidi Van to cover all things MotherFreakingHood!
Fox 4 Morning Show in Kansas City
August 29, 2022
Celia Shea Thompson (portraying Rachel) and Julie Danielson (music director) give audiences a sneak peek at MotherFreakingHood! with an excerpt from the new song, Move the Line!
Show-Score reviews
August 11, 2017
Eleven out of 12 reviewers recommend MotherFreakingHood!, while one out of 12 calls it "deplorable" -
Julie's mother couldn't be more proud.
StageBuddy Review
August 10, 2017
Jennifer Rizzi calls MotherFreakingHood! "a fun and fast-paced comedy" in her StageBuddy review
TheaterMania Review
August 4, 2017
Zachary Stewart declares "this musical is a hoot" in his TheaterMania review
MotherFreakingHood! charms at NYMF
August 3, 2017
Take a look at what's happening on stage with BroadwayWorld
Opening Night Celebration
August 2, 2017

The cast and creative team celebrate Opening Night of MotherFreakingHood! at the Brazen Tavern
Meet the full cast and creative team
August 1, 2017
BroadwayWorld takes a look at the outstanding cast and creative team bringing the show to life
BroadwayWorld takes a look at Mother Shows at NYMF
July 29, 2017
One good show deserves a mother... Read BroadwayWorld for more!
Theater in the Now interviews Julie and Sara
July 27, 2017
Learn more about Sara Stotts and Julie Dunlap in their interviews with Theater in the Now
Interview with Stage Buddy
July 14, 2017
Meet the writers of MotherFreakingHood! as they share a little background about the show
Broadway.com's Top 8 NYMF Shows to see!
July 11, 2017
Broadway.com announces its Top 8 2017 NYMF shows to see -- we couldn't agree more!
Playbill names 9 must-see NYMF shows
July 11, 2017
Playbill names MotherFreakingHood! as one of its nine shows not to be missed during the 2017 New York Musical Festival
2017 NYMF cast announced
July 10, 2017
Harriett D. Foy, Erin Leigh Peck, Veronica Reyes-How, Annie Dow and Jimmy Brewer join the cast of MotherFreakingHood! for the 2017 New York Musical Festival. Read more in Broadway World!
Kansas City Star 2015
June 1, 2015
Theatre critic Robert Trussell with the Kansas City Star calls "MotherFreakingHood!" a "slickly executed, beautifully performed series of musical vignettes…" stating "The original songs by Julie Dunlap and Sara Stotts are clever, irreverent and inventive…" Read the complete review for his praise of ultra-talented director Heidi Van and cast Jennifer Mays, Nancy Nail, Sara Carolyn Kennedy, Vanessa Severo and Anthony Gasbarre, as well as musical director Daniel Doss and the exceptional crew!
Broadway World 2015
May 31, 2015
Find out why Steve Wilson with Broadway World believes "MotherFreakingHood!" is "without a doubt the funniest musical comedy of the theater season in Kansas City… The two playwrights have masterfully filled the pages with so much humor that like the movies Airplane and The Naked Gun it must be seen several times to catch it all."
Wyandotte Daily
June 6, 2015
William Crum with the Wyandotte Daily was blown away by "MotherFreakingHood!",
enthusiastically claiming "It's one of the most entertaining plays I have seen in a long time.
When I saw it I laughed so hard my sides began to hurt and tears rolled down my cheek."
Fox 4 Morning Show 2015
May 20, 2015
Julie and Sara are back on morning network television, much to the surprise of the FCC!
They brought along Sara Carolyn Kennedy for a sneak peek, performing Has Anyone Seen My Baby (Part III) on Kansas City's Fox 4 Morning Show with music director Daniel Doss accompanying.
Kansas City Star 2014
Sept 1, 2014
Julie and Sara are not the only moms fighting for freedom from Pinterest perfection.
Read more about their mission in the Kansas City Star: "After one of their shows, an older woman
approached Dunlap and Stotts to say that the musical had expressed what had been in her head for decades."
Lawrence Journal World 2013
Sep 2, 2013
REVIEW
Read the wonderful review of the Lawrence production in the Lawrence Journal World: "Dunlap and Stotts render an irreverent and sentimental, flawed and perfect, dirty and sweet look at what they call the world's second-oldest profession." "How do you describe "Mother%$!#hood" succinctly? Fun."
FEATURE
The Lawrence Journal World looked at MotherF*ingHood in a fantastic feature on our Lawrence production. "Julie is a wonderful writer with a real Erma Bombeck quality," (says Ric Averill, the Arts Center's performing arts artistic director ) "We're really pleased to be working with her."